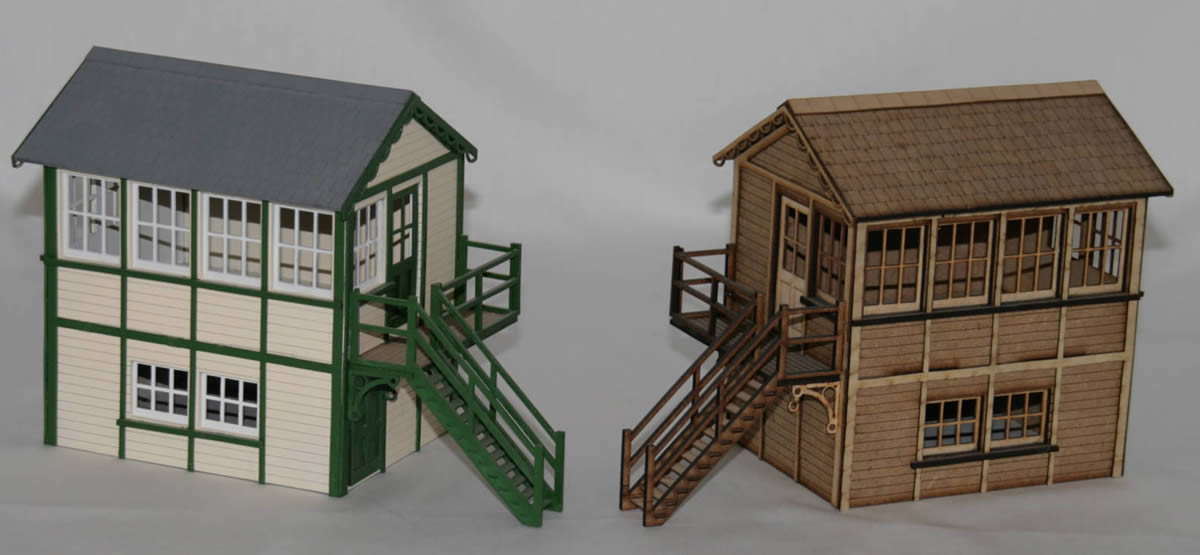 We deliver to the United Kingdom, Europe, United States of America and the Rest of the World.
About Us
Our fine scale laser cut railway models are easy to assemble using PVA glue and a few tools. The parts fit accurately and easily together, with little adjustment being required.
These kits are 7mm and 4mm.  We are constantly extending our range to include models representative of the different areas of the railway network.
The size of each model can be found in the product description.
The kits are cut mainly from MDF  and birch plywood, with card being used where appropriate.
Painting is straightforward.  Most types of paint are suitable and should be used over an acrylic primer of the type available from car accessory shops.
The finished product gives a professional and realistic appearance which will enhance any type of layout.